Happy Howl-o-Ween: The Best Costumes for Your Dog's Breed

October is here, and that means Halloween is right around the corner. One of the best parts of Halloween is dressing up. Who could forget dressing as a princess and trick-or-treating door-to-door?
But people aren't the only ones who can enjoy the costume fun. Here are some recommendations for cute costumes for some of America's most popular pooches.
Dachshund: Hot Dog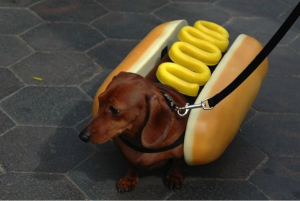 Picture via Buzzfeed
If you are a fan of tiny dogs dressed in adorable clothes and clever puns, then you should opt to dress up your Dachshund as a hot dog this Halloween.
Buy it here!
Pug: Pumpkin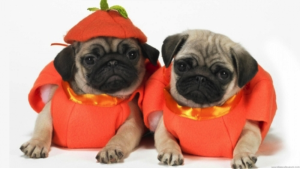 Picture via The Cat Dog Blog, tumblr
Pugs are known for being adorable and sometimes rather round. What better costume for such characteristics than a pumpkin?
Buy it here!
Pit Bull: Lion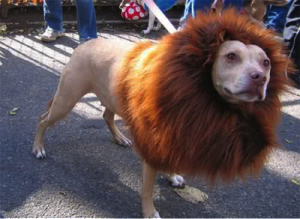 Picture via The Subtle Rudder
A cute, simple lion main costume will transform your proud pit bull into a mighty lion.
Buy it here!
Golden Retriever: Superman
Picture via Pinterest
Golden retrievers are loyal, smart, and strong. What better way to showcase those traits than to dress yours up as the original superhero, Superman?
Buy it here!
Poodle: Princess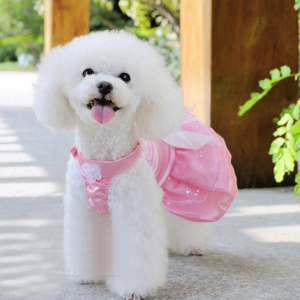 Picture via AllExpress.com
Do I even need to explain this one? A princess costume is perfect for a poodle!
Buy it here!
Pomeranian: Snow White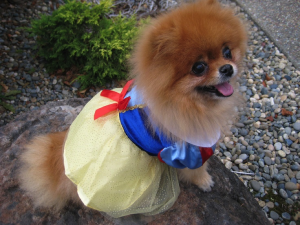 Picture via Pinterest
Snow White is cute, petite, and everybody loves her. The same can be said of Pomeranians.
Buy it here!
Do you plan on dressing your pup up for Halloween? If so, what costume will they be rocking? Share with us in the comment section!