5 Reasons You Should Adopt a Pet on National Pet Day

As we move closer to the summer, the month of April brings us daydreams of the exciting activities we just can't wait to try. Cookouts, hiking, lazy days by the beachside; no matter what your preference there's a summer activity for everyone out there. What better way to get ready for the summer than by bringing a new friend into your life to enjoy it with? April 11th is National Pet Day and it would be a terrific way to celebrate the holiday by opening your heart and your home to a life in need of help.
Here are five reasons you should consider adopting on the 11th:
1. It can be cheaper in the long run.
When you adopt a new best friend, you end up avoiding a lot of the hassle that can come with a new pet purchase. Required vaccinations, veterinary checkups, spaying/neutering, and even registration can be rolled into the adoption cost of acquiring a new companion, whereas you would normally be paying such fees out of pocket when purchasing from a pet store or breeder. It can be a smart economic move to adopt now, before the summer truly begins, and what money you save by adopting on National Pet Day can be used to treat yourself and your new best friend!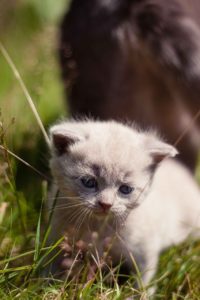 2. If you're looking for a kitten, National Pet Day is a great time.
If you are interested in a fluffy kitten than a companion a little older, that makes National Pet Day a great time to start looking! According to the United States Humane society, spring is the start of "Kitten Season", when a large number of kittens are born to cats out in the community at large. This makes April 11th a great date to look and see if you can give a home to a cuddly kitten of your own!
3. Summer can be a hard time to adopt.
Waiting until the later summer months means there usually are fewer volunteers to work with you in selecting an animal and more health issues with shelters due to fleas and ticks being on the rise. By adopting on National Pet Day, you can beat the switch-over in staffing and resources a lot of shelters can experience during the long summer ahead.
4. It gives you and your pet time to get comfortable.
A big mistake a lot of pet parents will make is after adopting a new pet, they will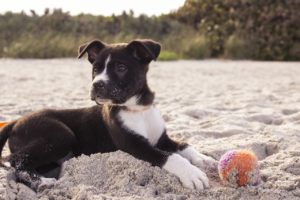 immediately take them on vacation with them (or leave them at home with a stranger while they travel) without giving the animal time to adjust and become comfortable with its surroundings. This can lead to unwanted stress on the animal and in some cases can even caused behavioral problems that would not have appeared otherwise! To avoid this, make sure you give plenty of time to your new friend to become comfortable and secure in his or her new home. Adopting on National Pet Day can give your new furry family member proper time to acclimate prior to any trips.
5. It can be a point of pride to adopt on National Pet Day.
Welcoming a new companion into our hearts is a special occasion. Why not make it more special by doing so on a day that celebrates the wonderful animals we share our lives with? It can be a point of pride when speaking to others about your new pet; after all, you helped give a home to an animal that deserved one! While adopting any time is a wonderful occasion, giving a home to a new best friend on a day celebrating your bond is a memory you can continue to cherish together in the years to come. So why hesitate? Get out to your local rescue or humane society and make a difference in someone's life on the 11th!
Are you thinking about adopting a pet on National Pet Day? Leave a comment and let us know!