About Us
Welcome to Project Pawsitivity! Launched in 2015, we aim to be your go to source for all things pet related, from pet care to awesome rescue groups to philanthropy and more!
Our goal is to bring about change to the shelter system in the United States. Currently, 3-4 million animals are euthanized in shelters each year. We want to help reduce that number through education as well as our website, Sitting for a Cause.
If you are a pet parent or pet care professional, be sure to sign up for a Sitting with a Cause account to help us save lives through pet care that gives back. Also, be sure to check back with us weekly for awesome articles on all things pets!
Meet Our Writers: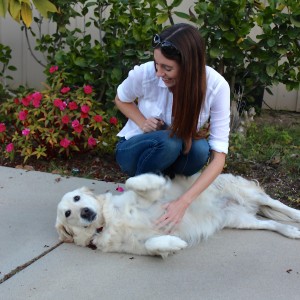 Ashley Jacobs
Ashley is the CEO and founder of Sitting for a Cause. She is a UCSB graduate and resides in Newport Beach, CA with her dog, Diamond.
Brooke Wall
Brooke is a native Houstonian and is currently attending Sam Houston State University. She is an honors student majoring in English. Currently her family has no pets due to a recent loss, but they do raise chickens.
Alexandra Gaffey
"Alex is a junior at Florida State University with a major in English and minor in communication. Currently living with her cat, Orion, but misses her dogs back home: Spielman and Daisy."
Samantha Davis
Samantha is a senior at Sam Houston State University and is majoring in English and minoring in Creative Writing. She has three pets back home: KC, Keno, and Kit Kat.
Project Pawsitivity is run by Whole Sum, LLC DBA Sitting for a Cause.